COVID-19 Precautions: The health and safety of our guests are our number one priority. All of our in-person events will adhere to local and venue-specific precautions and guidelines including, but not limited to social distancing, sanitation, and capacity limitations.
Complimentary Dinner at Crockett's Public House in Puyallup, WA
Optimizing Your Tax Strategy & Surviving Market Volatility
Keep More of Your Hard-Earned Money in Retirement
Crockett's Public House
118 E Stewart Ave
Puyallup, WA 98371
- Tuesday, November 9 from 6:00 p.m. to 7:30 p.m.
- Thursday, November 11 from 6:00 p.m. to 7:30 p.m.
MENU

Your choice of entrée from the full restaurant menu.
Seating is limited. A complimentary meal will be served. Nothing will be sold and there is no charge to attend!
Retirement has never been so challenging to prepare for. Join us for a complimentary meal and enlightening presentation at Crockett's Public House where we will discuss the latest strategies to help preserve your assets, maximize your retirement income, reduce market risk and lower your taxes.
Complimentary Dinner Registration
Seating is limited. Sign up today to guarantee your seat(s)!
Here's what we'll cover:
How Biden's proposed tax plan and Congress' multitrillion-dollar infrastructure* and welfare bills may impact your retirement.
What's changing for taxes and Social Security.
How you may be able to protect your assets from market volatility

and

avoid running out of money

in retirement.

Why taxes may be one of your biggest retirement expenses without a proper plan in place.
Immediate, actionable steps to help protect your savings

from heavy, unnecessary retirement taxes.

How you may be able to lock-in historically low tax rates now, before taxes increase.
Strategies to help you avoid "401k and IRA tax pitfalls."

(1)

How you may be able to create tax-free retirement income and potentially lower your tax bracket in retirement.
And MUCH more

!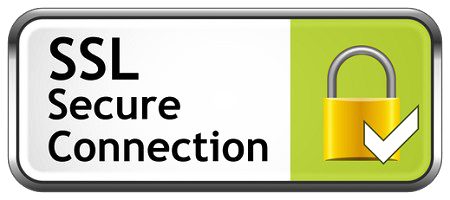 We protect your privacy. Information is confidential and never shared with any unaffiliated third parties. Please provide your best email and mobile phone to ensure delivery.
Do you have a retirement tax strategy in place?

Don't miss this information-packed event!
days
hours
minutes
seconds
days
hours
minutes
seconds
Every attendee will receive a complimentary copy of "The No-Compromise Retirement Plan." It's a leading book on creating tax-efficient retirement income that works for you - not the IRS. Attendees will also have the opportunity to receive a complimentary personalized retirement income and tax strategy review.
If you have an IRA, Roth, 401(k), 403(b) or any other retirement accounts, you don't want to miss the opportunity to learn about:
The changing financial landscape for those approaching retirement.

Tips and strategies to manage your tax exposure and help increase your retirement income.

Understanding tax laws and how they may impact your retirement income.

How to avoid unnecessary taxation on Social Security income & maximize your benefits.

Planning for longevity, inflation and future tax increases.

How to navigate RMDs and ensure you are harvesting your assets efficiently without paying more taxes than necessary.

Strategies to help plan for the next market downturn and protect your assets from market volatility.

How to create a customized retirement income & tax strategy.
These workshops are extremely popular and seating is limited. Reserve your seat today to guarantee attendance!
With 32 years of experience working with retirees and pre-retirees, Janet is a specialist that focuses on complete, holistic retirement plans.
Janet understands that today's markets can be turbulent and puts an extra emphasis on ensuring returns outpace inflation, which guarantees income for life.
Janet understands Health Care and its large risk and cost to many retirees. Therefore, Medicare and Long-term Care issues are addressed with unique and sometimes uncommon strategies. Taxes are also a unique consideration, as well as their relation to income and assets.
She has guided thousands of families thru the process of retirement and asset transference. In the advisor world she is unique, as she understands that every person has their own specific needs, goals and desires. That's why she creates plans that are specifically designed for each individual client and/or situation.
Janet's main objective is to help provide information for her clients. She believes that knowledge equals power, and she believes in empowering her clients, so they feel confident in making the right decision for themselves and their families.
Janet is a financial advisor and makes decisions with your best interests in mind. She is extremely accomplished with years of experience in all forms of planning.
Her Sunday radio show "Smart Retirement Radio" has topped the charts in the Seattle area for 5 years.
Janet Pack, ChFEBC
Founder & CEO of Senior Retirement Advisors
¹ Martin H. Ruby. "The No-Compromise Retirement Plan, 2nd Edition." Stonewood Financial (Publishers), 2019.
*https://www.cnbc.com/2021/08/08/these-legislative-proposals-that-may-affect-your-wallet.html
**Although qualified withdrawals from a Roth IRA are tax free, when converting a Traditional IRA into a Roth IRA,
the entire converted taxable amount is reportable as income in the year of conversion.
Advisory services are offered by Advisors Asset Management, Inc. Insurance products and services are offered through Senior Retirement Advisors. Advisors Asset Management, Inc. and Senior Retirement Advisors are affiliated companies.
The information contained herein is based on our understanding of current tax law. The tax and legislative information may be subject to change and different interpretations. We recommend that you seek professional legal advice for applicability to your personal situation.

By providing your information, you give consent to be contacted about the possible sale of an insurance or annuity product. Licensed Insurance Professional. Attend and learn how annuities and life insurance can be used in various stages of planning for retirement income. This presentation is not intended to be legal or tax advice. The presenter can provide information, but not advice related to social security benefits. Clients should seek guidance from the Social Security Administration regarding their particular situation. The presenter may be able to identify potential retirement income gaps and may introduce insurance products, such as an annuity, as a potential solution. Social Security benefit payout rates can and will change at the sole discretion of the Social Security Administration. For more information, please consult a local Social Security Administration office, or visit www.ssa.gov.