COVID-19 Precautions: The health and safety of our guests are our number one priority. All of our in-person events will adhere to local and venue-specific precautions and guidelines including, but not limited to social distancing, sanitation, and capacity limitations.
Complimentary Dinner Event at Dish Restaurant in Valparaiso, IN
Optimizing Your Tax Strategy & Surviving Market Volatility
Gain Control of Your Taxes in Retirement
Dish Restaurant
3907 Calumet Ave #203

Valparaiso, IN 46383

Wednesday, December 1 at 6:00 p.m.
Thursday, December 2 at 6:00 p.m.

Seating is limited. A complimentary meal will be served. Nothing will be sold at this event and there is no charge to attend!
Do you have a retirement tax strategy? If you're already in, or nearing, retirement, it's important to understand how taxes, including many significant, recent changes, may impact your retirement income. Join us for a complimentary dinner where we will discuss the following important topics:
Complimentary Dinner Registration
Seating is limited. Sign up today to guarantee your seat(s)!
How Biden's proposed tax plan¹ and congress' multitrillion-dollar infrastructure² and welfare bills may impact your retirement.
What's changing for taxes and Social Security in 2021 and what may be changing in 2022.
Why taxes can be one of your biggest retirement expenses without a proper plan in place.
Immediate, actionable steps to protect your savings from heavy, unnecessary "retirement taxes."
How to lock-in historically low tax rates now, before taxes increase.
Strategies to help you avoid "401k and IRA tax pitfalls."³
How you can create tax-free retirement income and potentially lower your tax bracket in retirement.
And MUCH more!
We protect your privacy. Information is confidential and never shared with any unaffiliated third parties. Please provide your best email and mobile phone to ensure delivery.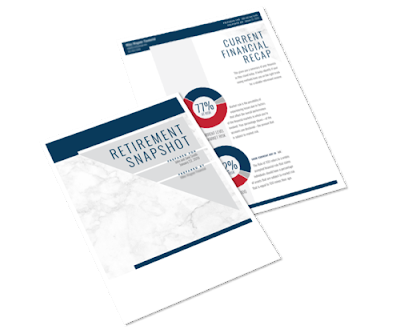 All attendees are eligible to receive a complimentary retirement snapshot analysis for your current plan for income and taxes in retirement.
Do you have a retirement tax strategy in place?
Don't miss this information-packed event!
days
hours
minutes
seconds
days
hours
minutes
seconds
If you have an IRA, Roth, 401(k), 403(b) or any other retirement accounts, you don't want to miss the opportunity to learn about:
The changing financial landscape for those approaching retirement.

Tips and strategies to manage your tax exposure and help increase your retirement income.

Understanding tax laws and how they may impact your retirement income.

How to avoid unnecessary taxation on Social Security income & maximize your benefits.

Planning for longevity, inflation and future tax increases.

How to navigate RMDs and ensure you are harvesting your assets efficiently without paying more taxes than necessary.

Strategies to help plan for the next market downturn and protect your assets from market volatility.

How to create a customized retirement income & tax strategy.
These workshops are extremely popular and seating is limited. Reserve your seat today to guarantee attendance!
Todd Wooten |

Founder & CEO of Blue Sky Financial Partners
Todd Wooten, founder and president of Blue Sky Financial Partners, began his career in the financial services industry because of a personal experience that significantly impacted his family.
Todd's father, Bill, a hard-working telephone repairman, had a good job and a pension. When it came time to retire, Bill did what most of his co-workers did and asked for the most amount of money out of his pension, choosing a life-only payout option. But he didn't take into account that his health was poor and his wife was five years younger and healthy. He also had a life insurance policy but when money got tight, he let the life insurance go. Just a few years later, a heart attack rendered him uninsurable. When Bill died, Todd's mother was left without any life insurance proceeds and without a pension income. She and the family began to experience firsthand the hardships that lack of planning created. Bill didn't plan to fail, he simply failed to plan.
Todd has built one of Northwest Indiana's premier insurance and financial advisory firms with the goal of helping others to create solid financial and retirement plans and avoid the same pitfalls his parents experienced. Todd helps retirees, pre-retirees and business owners to create and grow their wealth, protect and preserve their life savings and plan for the distribution of that life savings in the most tax efficient manner. By challenging traditional financial thinking, Todd helps clients to see possibilities they've never considered before.
"Considering today's economy, there is ample opportunity to make costly mistakes. My goal is to help inform people on how money works in order to strategize to achieve their financial goals. But knowledge in itself is just the beginning. Real financial progress occurs with wisdom which is the ability to apply that knowledge to your everyday life."
Todd has been a featured contributor for Fox Business News, CNN Money and Fortune.com and is a nationally sought-after speaker and frequent lecturer for educational institutions. He is a lifetime Court of the Table qualifier with the Million Dollar Round Table, placing him among the top professionals in the global life insurance and financial services industry. He is a Certified Senior Advisor (CSA) and IRA Rollover and Distribution Specialist, a member of the National Ethics Bureau and Wealth Counsel Advisors Forum.
As an FAA certified airman, Todd can get his airplane from point A to point B by implementing a flight plan. Similarly, when assisting clients, Todd designs a specific and unique Financial Flight Plan for Retirement™ to help his clients fly confidently through financial turbulence, allowing them to reach their destination with confidence and on time.
Todd and his family reside in Valparaiso, Indiana. Because family is so important, he places great emphasis on generational planning. "The financial landscape is changing rapidly and helping families to create a legacy for generations to come is truly rewarding." Clients enjoy working with Todd because of his honesty, integrity and his ability to make the complex simple through product knowledge.
State License #446786

¹ https://www.investopedia.com/explaining-biden-s-tax-plan-5080766

² https://www.cnbc.com/2021/08/08/these-legislative-proposals-that-may-affect-your-wallet.html
³ Martin H. Ruby. "The No-Compromise Retirement Plan, 2nd Edition." Stonewood Financial (Publishers), 2019.
Advisory Services offered through Change Path, LLC an Investment Advisor. Blue Sky Financial Partners and Change Path, LLC are not affiliated.
The information contained herein is based on our understanding of current tax law. The tax and legislative information may be subject to change and different interpretations. We recommend that you seek professional legal advice for applicability to your personal situation.
By providing your information, you give consent to be contacted about the possible sale of an insurance, securities or annuity product. Licensed Insurance Professional. Attend and learn how annuities and life insurance can be used in various stages of planning for retirement income. This material has been prepared for informational and educational purposes only. It is not intended to provide, and should not be relied upon for, accounting, legal, tax or investment advice. The presenter can provide information, but not advice related to social security benefits. Clients should seek guidance from the Social Security Administration regarding their particular situation. The presenter may be able to identify potential retirement income gaps and may introduce insurance products, such as an annuity, as a potential solution. Social Security benefit payout rates can and will change at the sole discretion of the Social Security Administration. For more information, please consult a local Social Security Administration office, or visit www.ssa.gov.